American Legion Auxiliary
Department of New Hampshire
21 S. Fruit St. Suite 266
Concord, NH 03301
Phone: (603) 856-8942
2022 - 2023 DEPARTMENT OFFICERS
DEPARTMENT PRESIDENT
Terri Ouellette
***
President's Project: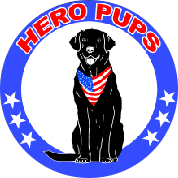 1st Vice President: Melissa Greenwood ♦ 2nd Vice President: Gloria Morin
Secretary/Treasurer: Joyce Flanders ♦ Historian: Jean Drew ♦ Chaplain: Glenda Philbrick
Parliamentarian: Theresa Manley ♦ Sergeant-At-Arms: Gail Hoage
National Executive Committeewoman: Donna Bryant
Past Department Presidents & Advisory Committee 2022-2023
American Legion Auxiliary Officers & Committees 2022-2023
---
April 22nd - Department Commander/President Joint Testimonial Dinner - CANCELLED
---
---
Irene Walbridge (NH) PNP 1927-1928 | Story of TAPS
---
Burial service for Deb Neylon, daughter of John and Sandra Neylon, will take place at 11 am on April 10, 2023 @ the New Hampshire Veterans Cemetery in Boscawen.
Details regarding Jeri Greenwell, Past Nat. Chaplain from ME services.
Past President's Parley Dinner - Poster
Unit 100 Letter regarding upcoming raffles
---
District ALA News ...
District 2 District 4 District 6 District 8
---
MISSION OUTREACH / SUPPORT COMMITTEES
ALA GRANITE GIRLS STATE
AMERICANISM
AUXILIARY EMERGENCY FUND (AEF)
CHAPLAIN
CHILDREN & YOUTH
Year-End Unit Children and Youth Report Form - (Send to your DISTRICT Children and Youth Chairman)
CHILD WELFARE FOUNDATION - Plan of Work | Banner Request Form
COMMUNITY SERVICE
CONSTITUTION & BYLAWS
Year-End Report
EDUCATION
Scholarships and Awards
FOREIGN RELATIONS
FUNDRAISING
HISTORIAN
Rules and Score Sheet for Senior History
Rules and Score Sheet for the Fletcher Burbank Trophy
Rules and Score Sheet for Junior History
JUNIOR ACTIVITIES
PATCH PROGRAM (for Junior as well as SAL youth members)
RED Level (K-3rd) - GOLD Level (4th-8th) - BLUE Level (9th-12th)
National Veterans Creative Arts Festival (NVCAF) Special Patch
LEADERSHIP
LEGISLATIVE
MEMBERSHIP
Paid Up For Life (PUFL) Application
MUSIC
NATIONAL SECURITY
Servicemember of the YearAward
NH VETERANS HOME
PAST PRESIDENTS PARLEY
Past Presidents Parley Award Form
Unit Member of the Year Award Form
Past President's Parley Dinner - Poster
POPPY PROGRAM
Little Miss Poppy Contest Rules
Poppy Window sign for the window of a Veteran / Poppy Window Sign for the Caregiver of a Veteran.
PUBLIC RELATIONS
Rules for the Public Relations Press Book
American Legion Auxiliary YouTube Channel
SERGEANT - AT - ARMS
VETERANS AFFAIRS & REHABILITATION
Plan of Work
ALA Veterans Fund Raffle Tickets are 3 for $5 or 5 for $20 - to be drawn at Department Convention May 20th, 2023.
Donation Form / Needs List / Volunteer Positions Available - Manchester VAMC
WHITE RIVER JUNCTION VA HOSPITAL
Plan of Work
Year-End Report
Donation / Activities Report Form - White River Junction VA
VAVS - Year-End Report