National Convention Information
2018 NATIONAL CONVENTION
THIS PAGE IS IN PROCESS OF BEING UPDATED!
2018 National Convention Housing Requests Form 2018 Parade Map
I am updating this page as of March 1 2018 with information I have to date. For those that are planning on going I NEED Housing Forms turned in; the deadline is July 1, 2018 to get requests in to me so I can meet my deadlines.
Also anyone wanting a banquet ticket I still have some availalbe. The cost is $48.00 dollars a piece. The food better be real good for that amount. I am excited about the below opportunities so stay tuned as we progress to Minneapolis MN, for our 100th National Convention, August 23-31, 2018.
The Millennium Hotel Minneapolis will serve as The Department of New Hampshires American Legion's, Auxiliary and Sons of The American Legion's H Hotel for this convention. The hotel is right near the mall which may or may not be a bad thing. Plus our hotel is within a block or two of the convention center for those who like to walk.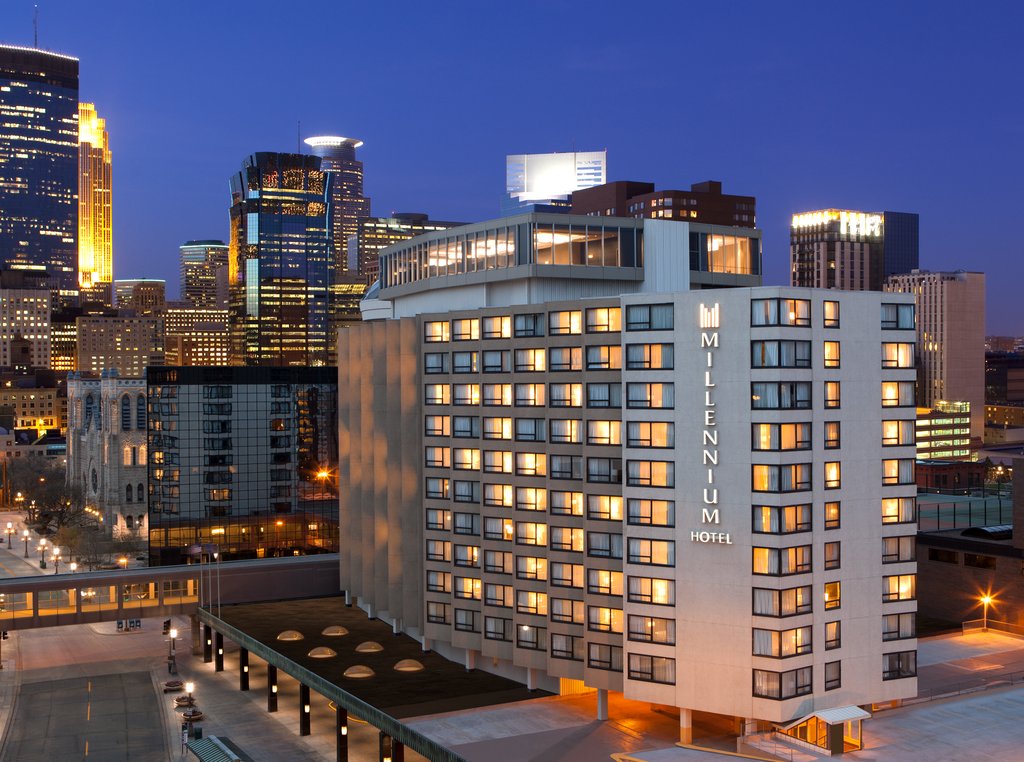 The Hilton Minneapolis will serve as The American Legion's and Sons of The American Legion's Headquarters Hotel. The Hyatt Regency will serve as the American Legion Auxiliary Headquarters Hotel.
1. Friday, August 24, 2018 – Color Guard Competition at 5:00PM. Rules and applications are on the website at www.legion.org/convention and www.legion/convention/contests.
2. Saturday, August 25, 2018 – Competitive Concert Band Contest and Exhibition Concert Band performance. Contests will start at 1:00PM.
More information to come regarding Color Guard and Band Contests.
3. Sunday, August 26, 2018 – Patriotic Memorial Service starting at 11:00AM featuring the Minnesota Boychoir.
4. Sunday, August 26, 2018 – National Convention Parade. Great parade route going right through the heart of downtown Minneapolis, starting at 5th Street and Nicollet Mall and ending at 13th and Nicollet. The Department of Minnesota is working on a Post Parade Party to be held at the Convention Center. More information to come.
5. Tuesday, August 28, 2018 – National Commander's Banquet. Your National Commander has selected Three Dog Night as the Banquet Entertainment. Tickets are $48.00 per person and each table is a round for TEN (10) people. Departments may send their checks to the Convention & Meetings Office of The American Legion on or after January 1, 2018.
As communicated during Membership Workshops, starting in 2019 recommend budgeting $50.00 per ticket.
6. We will have shuttle transportation, off-site/parade bus transportation costs as well as tour options to you on or before February 23, 2018.
7. Please check the website often for updated information regarding notable items, events, etc for Minneapolis at www.legion.org/convention. Currently provided: the hotel listing by Department, alternative parking options, Posts that desire to host functions listing, High School Band Application for the parade and Uniformed Groups information. Also, with the Minnesota Twins Major League Baseball being in town, we are working with them for a possible American Legion Family Night, National Commander involvement, and/or discounted tickets on Saturday, August 25, 2018. You may want to save that date.
We are confident our American Legion Family members will enjoy the events we have planned thus far as well as the business sessions of The American Legion and other aspects of our 100th National Convention.